Recognized as one of the most beautiful British coins ever struck, this magnificent work "Una & the Lion", designed by William Wyon in 1839, has long been a masterpiece of the numismatic world. Only a few hundred were struck initially as a commemoration of the start of Queen Victoria's reign in 1837. The design casts the young queen in the role of Una, while the lion she leads represents the British people.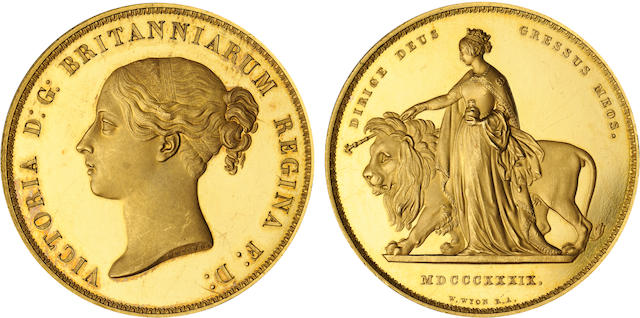 In 2019, the Royal Mint released a new collector series entitled the "Great Engravers" to reimagine this masterpiece using William Wyon's original die. The die was remastered to eliminate the historical flaws, and the coin year was also changed to 2019. This range of proof coins sold out within minutes of launch, the price tripled overnight, and there were many disappointed collectors.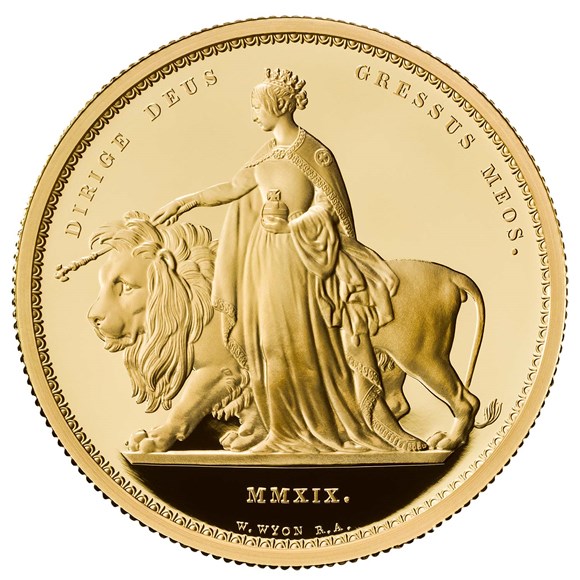 Today, the Royal Mint has brought the Una & the Lion classic into the 21st century with a fresh reinterpretation – a new collection of 'Great Engravers' bullion bars at affordable prices.
This bullion collection begins with a layered profile that clearly shows all of the Una and the lion's original elements. Jody Clark's new interpretation of this classic design features Queen Victoria's reign arch, orb and sceptre and standing by the side of the lion, their eyes looking towards the future. This range of 1-ounce gold bullion bar with a mintage of 4,000 pieces is also available as 1 ounce, 10-ounce and 100-ounce silver edition. Mintages on the silver bullion bars are 35,000, 6100, and 1200 pieces, respectively.
These are exclusive to LPM HK, visit us today if you want one of these stunning bars at affordable prices.